How to Help Clients with Vacation Homes
Posted by Rick Kanne on Monday, October 4, 2021 at 2:02 PM
By Rick Kanne / October 4, 2021
Comment
Buying vacation homes can be a happy experience for agents and clients. Whether clients have dreamed about the purchase for a long time or fell in love with a location instantly, they are usually excited about their decision. Vacation homes are often in beautiful settings, which can be fun for agents to show and for clients to tour. Here's how agents can help with these special purchases: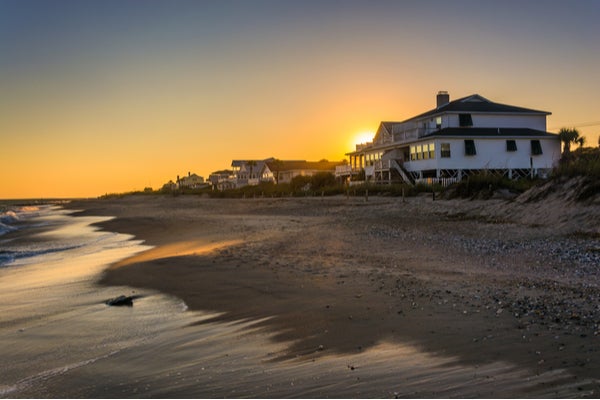 Vacation homes are often second or even third homes, which means your clients likely have a completely different set of needs and expectations than they do for their main residence. Ask them lots of questions before you start showing them properties to pinpoint what's important to them. Do they want a more relaxed style of living? Are they willing to sacrifice living space for coveted views? Do they plan on entertaining lots of company? Is proximity to recreational opportunities a priority? The answers to these questions will help you find the home that best suits their needs and their budgets.
Take time to familiarize your clients with the area. Even if they've visited a location frequently on holiday, they may not know about school districts, medical facilities, or other resources and amenities they may need or that may affect property values. If possible, drive clients around and show them areas they may not have seen or noticed as tourists.
It's important to know if your clients plan to rent their vacation home when they're not in residence, either now or in the future. Even if they plan to be the only occupants, rental potential can affect the future resale value and desirability of a property. Ask sellers for rental history or property management companies for rental projections. If your clients are planning to rent and are counting on that income to help pay for the home, be sure to advise them to factor in increased maintenance costs, utilities, property management fees, housecleaning services, and other associated rental costs so they'll have a more accurate estimate of potential income.
Make sure your clients understand how Homeowners Associations (HOAs) or Property Owners Associations (POAs) operate. Many vacation homes are in condominiums or communities that are governed by HOAs or POAs, and all have different rules and fee structures. It's important for your buyers to know how the regulations will affect their daily lives and rental opportunities, as well as how fees and assessments are decided and collected. It's also important to look into the financial solvency and board structure of HOAs and POAs.
As your client's budget for their vacation home, make sure they accurately estimate upkeep costs, which may be very different from their main residence. It's helpful to prepare a list of service providers that your clients may need as vacation homeowners. For example, they may need housecleaning services, lawn services (if lawn care is not handled by an HOA), pest control, property management, plumbers, electricians, painters, movers, pool services, and other professionals. They'll appreciate the resources and they can call for estimates that may help them with budgeting.
American Home Shield® home warranties have particular advantages for vacation homeowners. Having holiday time interrupted by home breakdowns isn't ideal, and American Home Shield home warranty protection gives vacation homeowners a ready resource for covered malfunctions, saving time and getting them back to having fun. American Home Shield home warranties also have valuable benefits for rental properties. For more information about how home warranty coverage can benefit your vacation home clients, contact your American Home Shield Account Manager, or visit ahs.com.